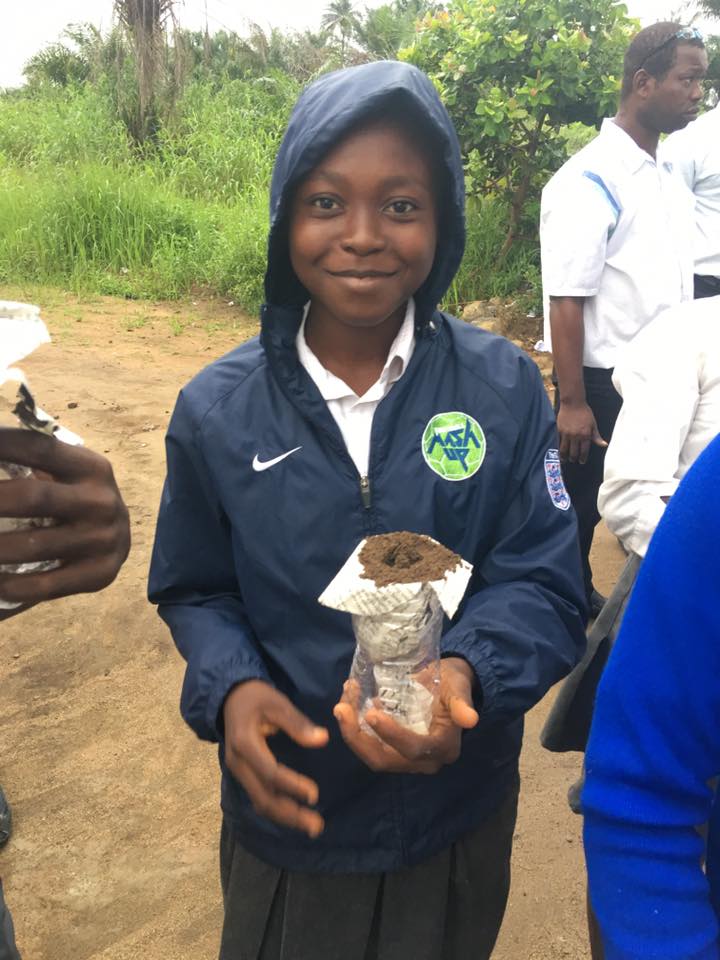 Who is Rubbish Science For?
Everyone! Rubbish Science projects are low threshold - all can achieve something, but very high ceiling. No one knows the optimum solution to all of the problems. In 'normal' school science students will investigate a single variable which is easily controlled and everyone knows what the answer is. Rubbish Science Activities are journeys of discovery, there are multiple variables involved which are hard to control. In this they mirror real life which is complex and hard to control. The tasks are all real and involve solving a problem or improving your scientific literacy. The aim is to improve health, food and water security for some of the most vulnerable people on the planet. But we can all share our learning regardless of our level of privilege. By doing this course you are being part of the journey
Note: Rubbish Science is part of the charity Operation Orphan. If you purchase this course you are helping us to expand our reach to some of the least privileged people on the planet.
Rubbish Science Principles
Rubbish Science activities can be used either be as stand alone or as part of a greater project. So for example you can run a 'Find the best way to grow a plant in a bottle' or a full Micro-gardening program. It is about finding what is appropriate for the needs. It is the scientific thinking that we expect to make the biggest difference and the ability to transfer this across to other projects, rather than the outcomes of the activities themselves.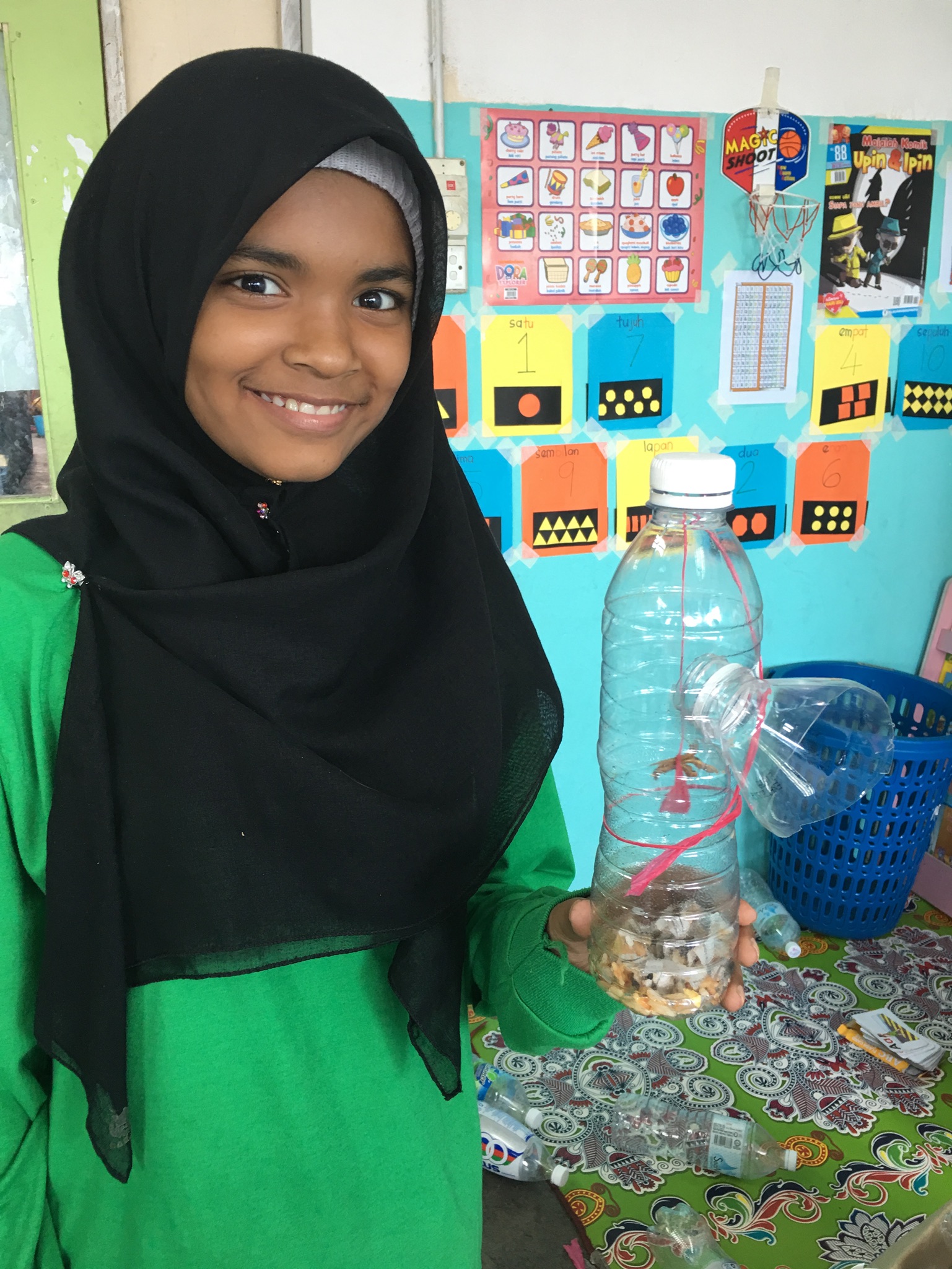 Use your imagination
+ Scientific Thinking
There are three principles involved
Use discarded materials (ie rubbish)
Create something useful (a fly trap from a plastic bottle)
Learn Scientific approaches to problem-solving ( You can make a fly trap in 20 seconds, you can spend a lifetime optimising your design)
You will learn scientific design thinking. The only limitations are the materials have to be what would normally be thrown out and your own imagination . This girl (a Rohingya refugee) adapted the basic funnel trap that she felt would just fill with water in the rains. So a side entry was used and the plastic bag line used to suspend the bait near to the hole. She then found flies were escaping so she then coated the inside of the trap with glue!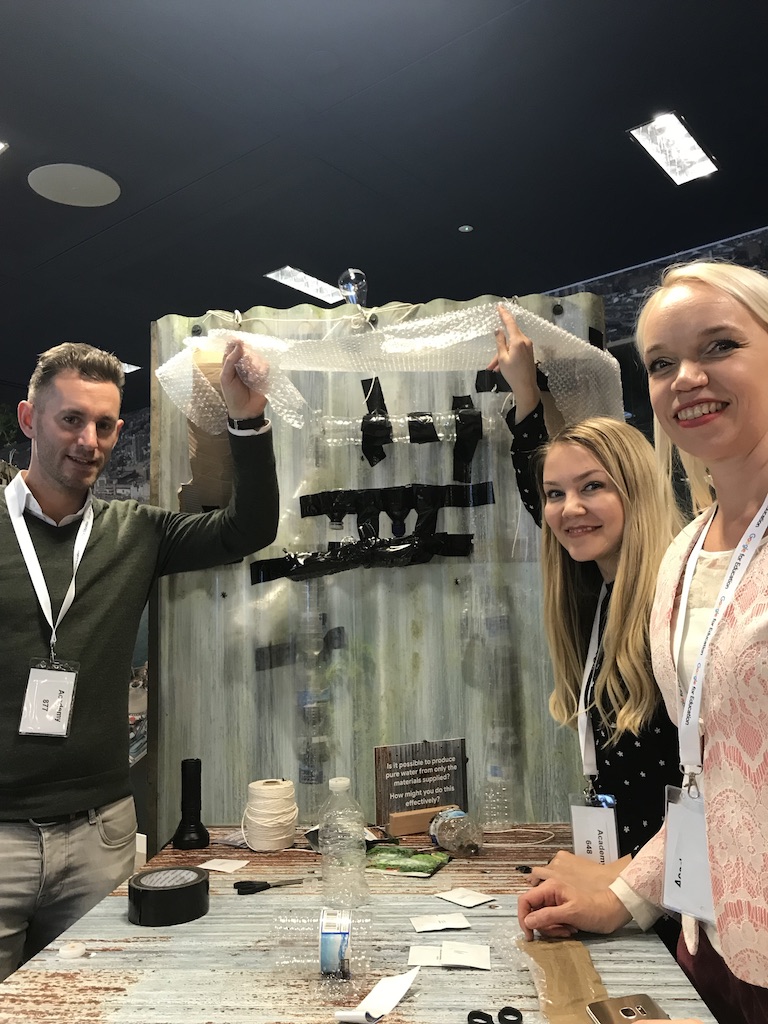 Inclusivity - Adults,
children, rich and poor
We have no interest in politics or religion and welcome all who want to be better thinkers.
Rubbish Science Workshops have been delivered to the richest and the poorest people on the planet. What is noticeable is that there is very little difference in how they perform.
Rubbish Science is a great leveller we all have access to similar materials, it's what we do with them that matters. Many of the activities are potentially competitive. How many flies your trap caught for example. We always ensure students know that the winner is the person who has learned the most. We encourage cooperation and trying to listen and learn from others.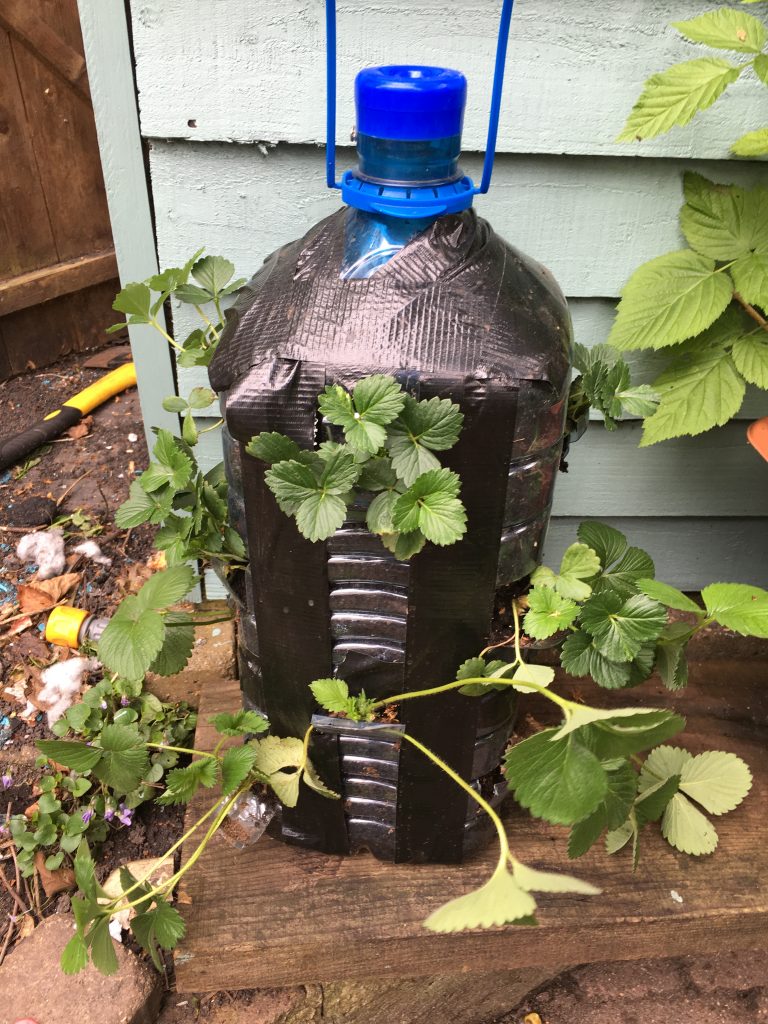 Improving Lives = Better thinking, better futures
Rubbish Science will not replace what you learn in science lessons at schools. It is designed to enhance what you have learned. It doesn't matter how good a scientist you think you are at the start. We will guide you through ways of thinking and how to solve problems
You have nothing to lose!!
Rubbish Science Curriculum
Context of where we work -Money raised goes to helping some of the most disadvantaged people create their own water , health and food security.
It doesn't matter who you are or where you are you can be a Rubbish Scientist!
Masai making cordage from a plastic bottle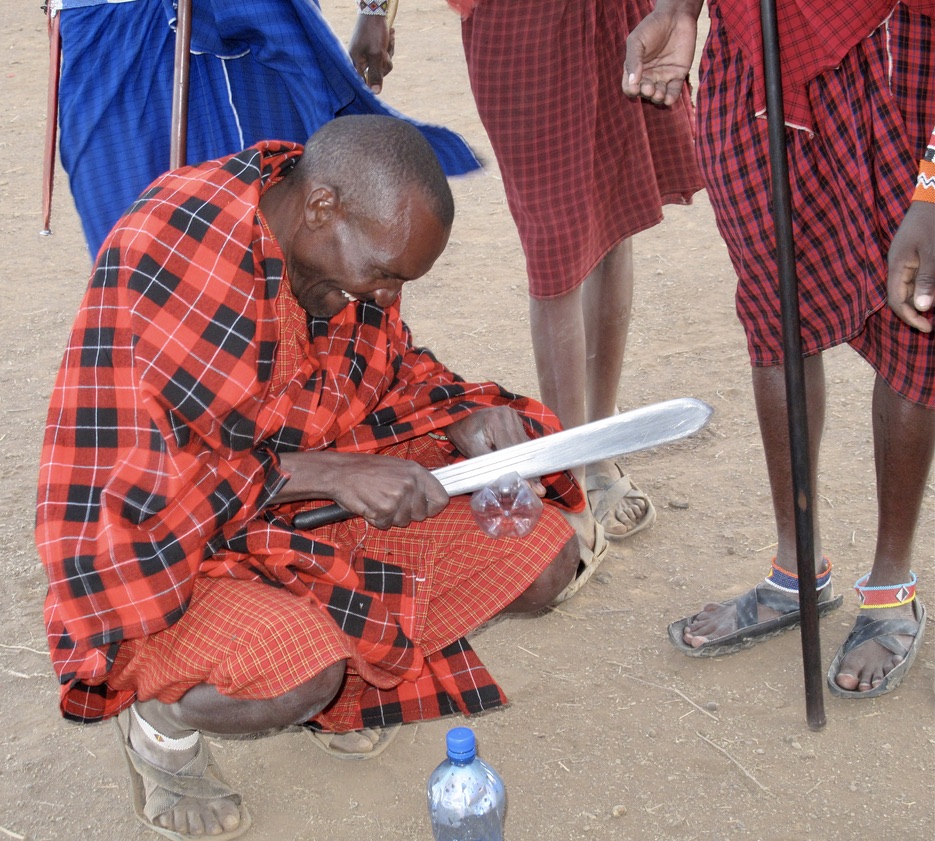 Other Courses
Lots more courses coming soon